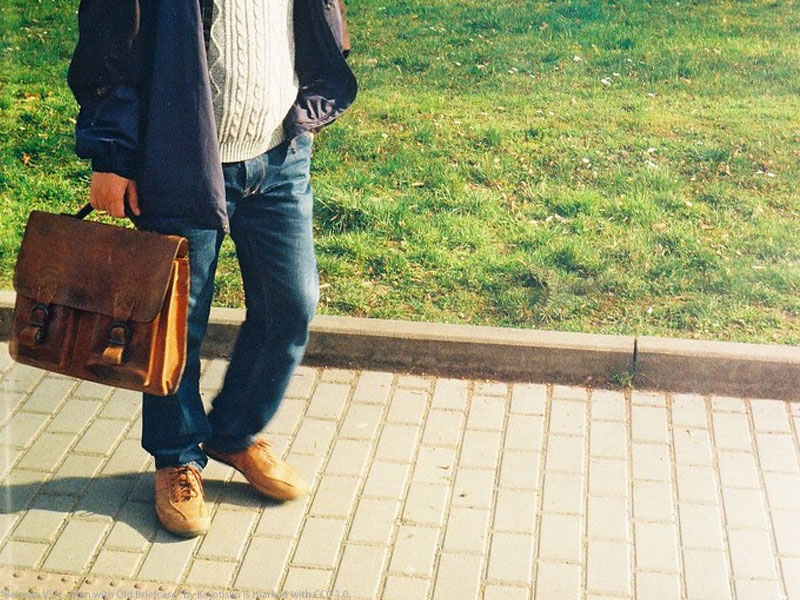 August 05, 2022
COVID-19 and the Great Resignation
The COVID-19 pandemic turned many aspects of our lives upside down. One of the biggest disruptions was to how we worked.

Frontline workers bore the brunt putting in shift after shift in our busy hospitals, supermarkets and essential services.

Those who work in hospitality, retail and tourism among other industries had to deal with shutdowns due lockdown restrictions. And those who work in offices found themselves at home, learning how to use Zoom and juggling online learning.

The impacts of these changes are still felt today through our changed habits, revised expectations, and re-evaluations of what is most important in life. For some, the pandemic accelerated what was already building up in their lives.

This has led to the phenomenon of The Great Resignation across Australia, the United States and other countries, where workers take advantage of tight job markets and recovering economies to find opportunities that best align with their new priorities.

To understand how this might affect marketers, Edentify asked our Cafestudy members how the pandemic made them rethink their career or values in life.
Mental health and burnout
COVID-19 took a toll on the mental health of Australians. For some, that bore out in feelings of burnout, while for others it crystalised a mood that had been building pre-pandemic.
"Many people were feeling burnout before Covid19."
"I'd been not very happy at my Job and home life for quite a while."
"I took leave to enjoy an interstate holiday as I had been under a lot of stress, then decided to use my long service leave and the pandemic hit during that time. Now I have decided never to go back to work."
"It has also made me prioritise my mental health."
Cafestudy members also mentioned travel restrictions and the inability to visit loved ones as reasons why their mental health suffered.
Seeking greener pastures
Industry shutdowns, erratic hours and additional work pressures caused Cafestudy members to re-evaluate their current employment situation and look elsewhere for new opportunities.
"I want more certainty in my work hours, I want to be in a company that respects that I want a life outside work."
I was working in Tourism when the pandemic hit, and it really showed just how little our employers cared about us! After 6 and a half years with the company, Covid made me re-think my career path. I'm now working for a new employer in a different industry, who honestly cares about their staff and gives me much more job security!"
"It definitely has made me think about my career, working in healthcare and having the vaccine made mandatory for us, I find contradictory and I'd like to move out of this industry."
Maintaining flexibility
For many workers the COVID-19 pandemic led to seismic changes in their traditional day-to-day: working from home, online meetings, reduced hours or additional days off. Cafestudy members want to keep this flexibility, and are prepared to change jobs to do so.
"I've decided to search for new career options that could enable me to work from home."
"Not thinking of changing my job but enjoying the slow down pace and will most probably continue working the same amount of time and have more family time."
"As I wanted to spend more time with my wife and visit my mum on weekends. I've taken a job that allows me to have Friday's off to be able to do this."
Feel lucky for what I've got
Not all Cafestudy members were on the hunt for a new job: for some COVID-19 made them feel lucky for their lot in life.
"I think I just feel lucky to have a secure job, not leaving it anytime soon."
"The pandemic has made me realise don't be fussy with jobs, I got lucky with a Xmas job and am so grateful as I had been looking for a while."
Focus on what's most important
Above all, the COVID-19 pandemic and all of the resulting trials and tribulations allowed Cafestudy members to reflect on what was most important: time spent with family and friends.
"The pandemic has made me realise the importance of family in my life."
"Spend more time smelling the roses and stop worrying about little things. The world and life needed to pause and reset."
"Yes has made me feel more grateful for my family friends and spending time with them."
"It has made me change some values in life as now it's made me value my family and friends a lot more..."
"I have realised during these tough times, life in itself is very precious, being grateful for what and who we have in our lives is important, no one should take life for granted."
What does the great resignation mean for marketers?
For some, it means opportunities for their own careers, looking for better opportunities or more balanced lives.

In terms of understanding consumers, it represents a clear shift in priorities. After over 2 years of Covid, many people are now wanting to focus on what is important to them, with their focus switching from tangible products to experiences that make them happy.

The trend of working from home is also likely to continue into the future for many. This will open the door for products and services that make this easier, from gourmet food and coffee to furniture, clothing, and technology.

As things return somewhat to normal, we are also likely to see a return to some of the things that people have missed, and are now a higher priority in people's lives, such as travel and social experiences.

The big question that is still unanswered is how long this situation will last. Will people begin to return to their old attitudes and outlooks once Covid is (hopefully) just a memory? We will continue to explore this in coming months.
---
Our latest thinking